Project Settings¶
Administrators may add or edit new projects and their settings by navigating to Administration -> Projects.
Example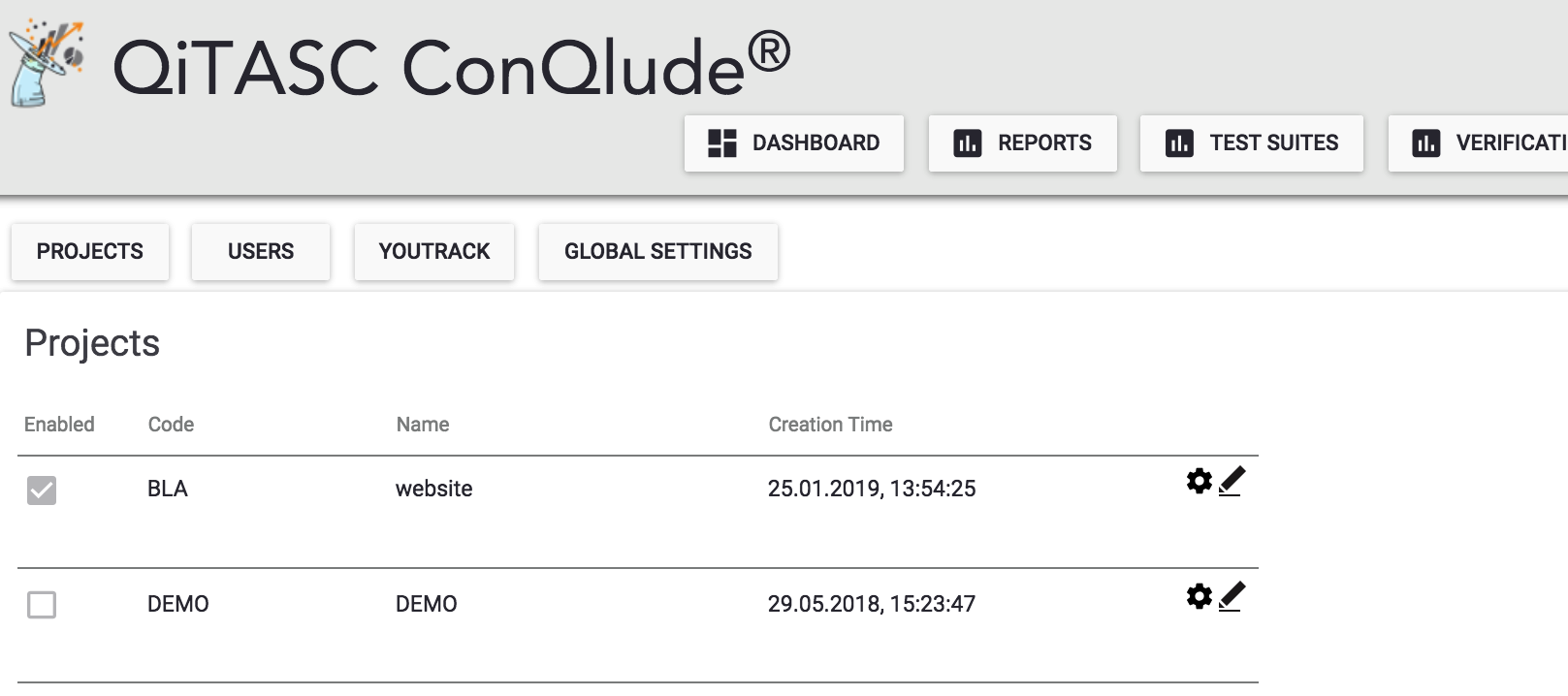 Create New Project ¶
Click on the + icon at the bottom of the Projects page to create a new project:

Assign the project a code and a name. By convention, codes should be three characters long:

Edit Project Settings ¶
To edit conQlude project settings, select the settings icon
to the right side of that project:

The Project Settings provide the following options: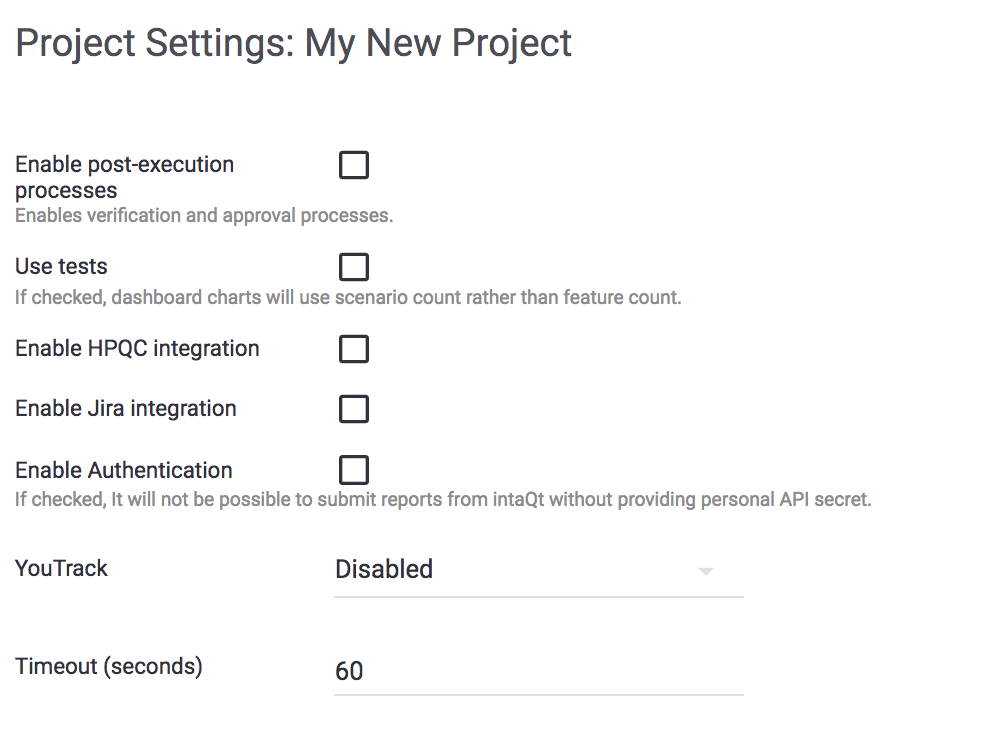 Enable Post-Execution Processes ¶
Activating this setting enables verification/approval workflow in projects. Documentation about verification workflows is available in Test Suite Verification
Use Tests ¶
When activated, report charts will count Scenarios instead of Feature Files. For example, a Feature File that contains four Scenarios is by default counted as one test execution. Activating Use tests means that each of the four Scenarios within the Feature File will be displayed as individual executions in the conQlude Dashboard charts.
Additional information about intaQt Feature Files and Scenarios is available in General Concepts - Feature Files.
HPQC Integration ¶
Checking this setting enables HPQC integration. An administrator or test manager must also configure HPQC settings. Documentation is available in HPQC Test Sets and HPQC Settings.
Jira Integration ¶
Checking this setting enables Jira integration. Jira integration consists of:
Creating test issues in Jira

Updating the execution results of these issues

Uploading execution details such test step data and attachments
An administrator or test manager must also configure Jira to communicate with conQlude. Documentation is available in Jira Settings.
YouTrack Integration ¶
YouTrack Integration is disabled by default. To enable YouTrack integration, speak with your QiTASC representative.
Timeout ¶
Specifies the timeout for the request from browser to server. If network connection is slow, for example, because of VPN, the timeout may need to be increased.