General intaQt Studio Navigation ¶
The image below demonstrates the different intaQt Studio windows.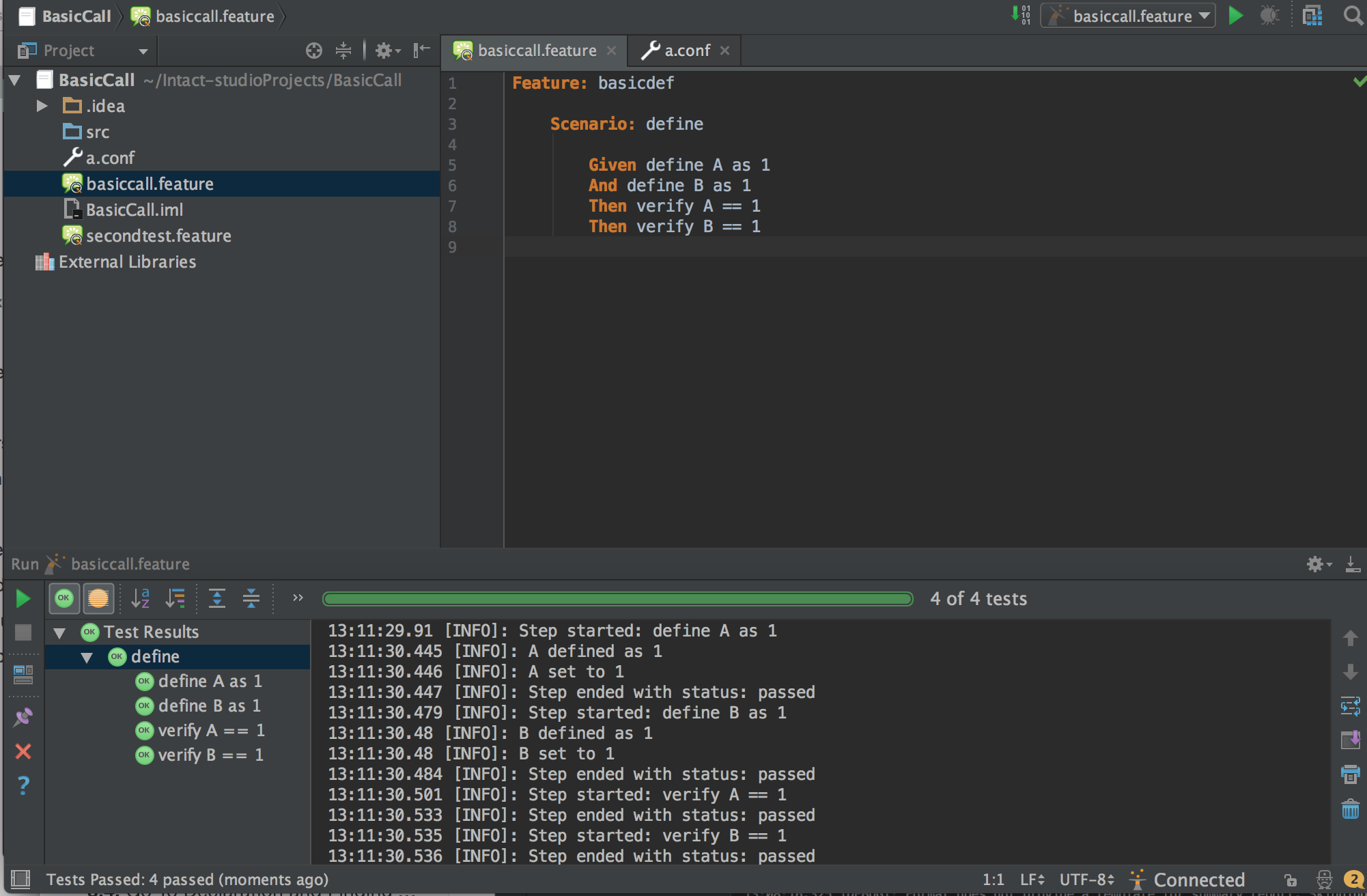 Windows¶
The Project Window lists projects the currently-opened project and provides access to its directory structure.

The Test Case Editor is used for writing and editing test cases.

Running test cases involves a command, which can be accessed from menus or clicking on a "play" button.

The Output Window displays log output and execution results for the currently-running test case, or the most-recently run test case.
Connection Status¶
The Connection Status displays the following states:
This shows that intaQt is running.

This is displayed when a test case is running.

If the Disconnected symbol appears, check that intaQt is running and that the licenses are valid. If using a Web license, check that there is an internet connection.