Test Suite History¶
The Test Suite History displays a grid chart of test suites executions and their passed passed/failed indicators over a specified 30-day timespan.
These indicators specify the last execution result for the test suite on that date and ignore any previous executions from that date.
To access the chart, click the Reports button from the conQlude Dashboard. Next select the Test Suite History button. A view displaying the grid will appear such as the one below: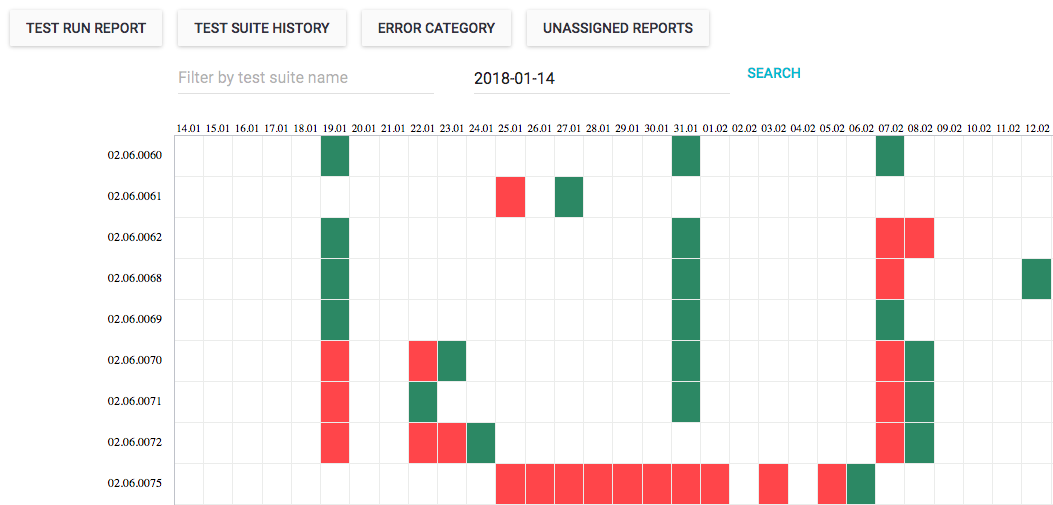 The chart's X-axis displays dates, while the Y-axis displays the test suite names. The date shown above the chart indicates the 30-day start date.
A green square indicates that that the test suite execution passed on its most recent run that day.

A red square indicates that a test suite was run and failed on its most recent run that day.
Select New Start Date¶
By default, the the Test Suite History displays the last 30 days. To change a start date, click on the date and an interactive calendar will appear, from which a new date can be selected. The date shown at the top of the calendar is the currently-set date: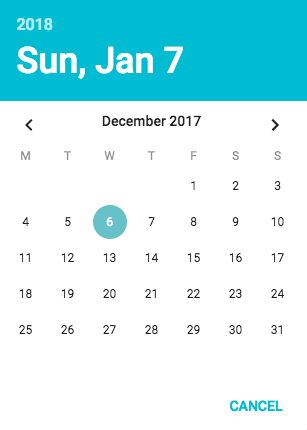 Filter by Test Suite Name¶
Type the test suite's name or its partial name into the Filter by test suite name field to view the history for a specified test suite.