Stepdef Documentation ¶
Each custom Stepdef can have its own documentation written within the same file as where it is defined. Stepdef Documentation may by creating comments above the Stepdef.

Both line comments and block comments can be used. Pressing Ctrl + q(Windows/Linux user) or Command + j(Mac OS user), or double clicking a Stepdef will launch the Stepdef documentation in a pop-up window::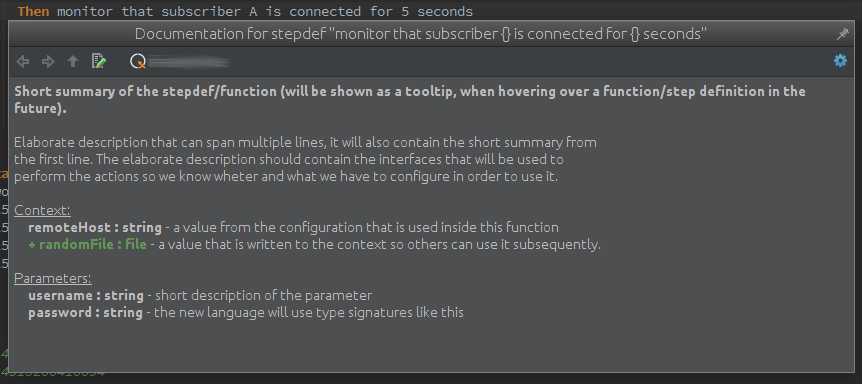 Click the pin icon in the upper-right corner to keep the documentation window open. If the window is pinned, it will also automatically switch between other documented Stepdefs that are double clicked on.