Project Window ¶
The Project Window shows the directory structure for open projects: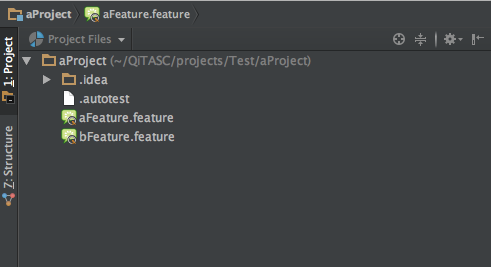 The files contained in the .idea folder are related to IntelliJ and can be ignored.
Project Window Buttons¶
Collapse and Unfold Buttons¶

The Collapse Button collapses Feature Files, therefore only the open project(s) is/are visible:


The Unfold Button reverts collapsed project's Feature Files back to visible.
Edit Configurations Button¶

The Edit Configurations Button opens a menu that contains IntelliJ appearance configurations: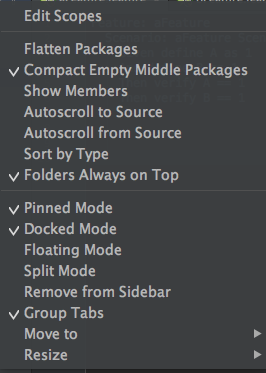 Hide Project Window Button¶

The Hide Project Window Button collapses the window: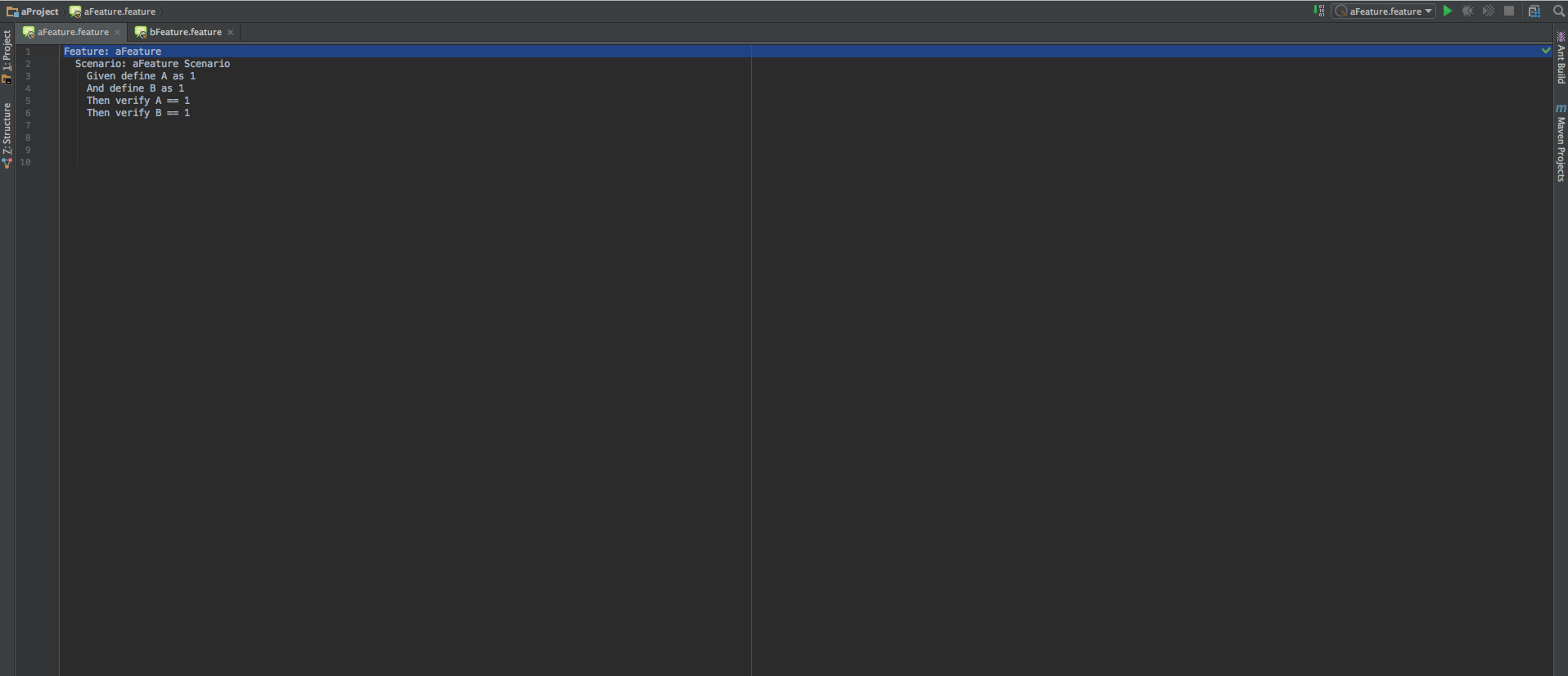 Double clicking on the project folder from the Project Window Menu Bar will revert the window back to visible.